To install G6FTP Server on your server, download the archive from the website and launch it.
Note that you will need administrator access rights.

If you are getting an error stating that a copy of G6FTP Server is already running, stop the service (via start menu) and launch install again.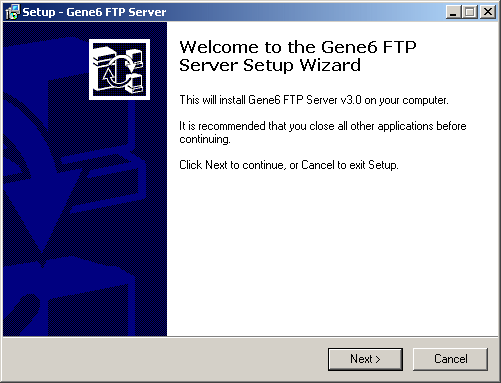 Review License and Version release notes, then select destination directory.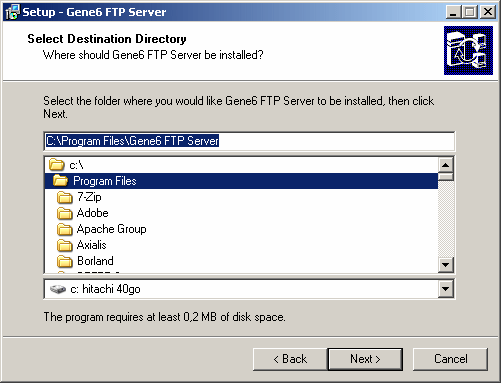 Choose which components to install :
- if it is a new installation then leave default options.
- if you are installing the administrator to access your server from a different computer you do not need to install the server engine and tray monitor.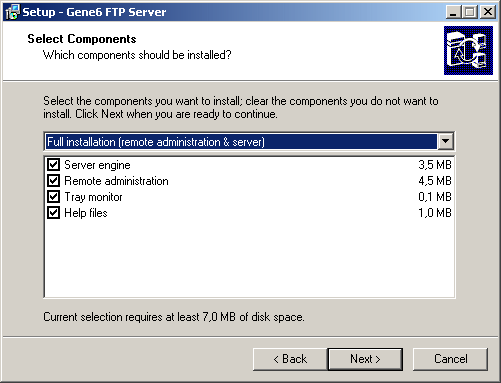 Select whether to start the Tray Monitor at startup and if you are willing to create icon and menus shortcuts.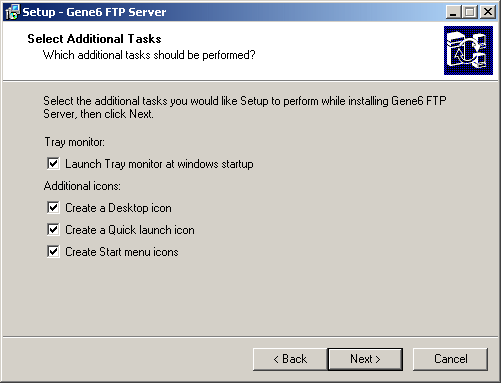 Installing ... If you are upgrading you will be prompted to replace some files (usually default scripts and languages file).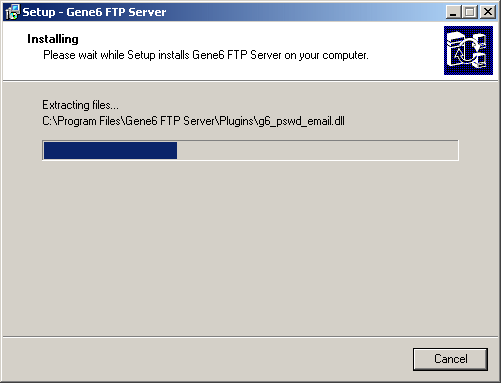 Final step, the software is installed, you can now start using it.